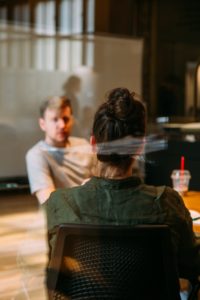 The U-Visa is a potent immigration solution designed to extend protection and assistance to victims of specific crimes who have cooperated with law enforcement agencies during investigations or prosecutions.
At Adhami Law Group, we are unwavering in our commitment to aiding individuals in comprehending and navigating the U-Visa process, ensuring they obtain the rightful legal status they deserve.
If you have fallen prey to a qualifying crime like domestic violence, human trafficking, sexual assault, or other severe offenses, the U-Visa could offer you a way forward. Our seasoned immigration attorneys will carefully assess your eligibility and shepherd you through each phase of the U-Visa application process.
We grasp the intricacies of U-Visa cases and collaborate with you to assemble the evidence crucial for a robust application. Our team assists in gathering police reports, affidavits, and other vital supporting documents.
Throughout the journey, we fiercely advocate for your rights. We aid in understanding your legal avenues, prepare you for discussions with law enforcement agencies, and ardently represent your interests.
Beyond legal protection, a U-Visa can pave the path to legal status, work authorization, and access to specific benefits. Adhami Law Group is dedicated to escorting you through this intricate process, extending tailored care and unwavering support to help you secure the protection and opportunities you deserve.
Reach out to Adhami Law Group today to schedule a consultation. Our adept immigration attorneys are poised to guide you through your U-Visa application, championing your rights and aiding you in sculpting a brighter future.